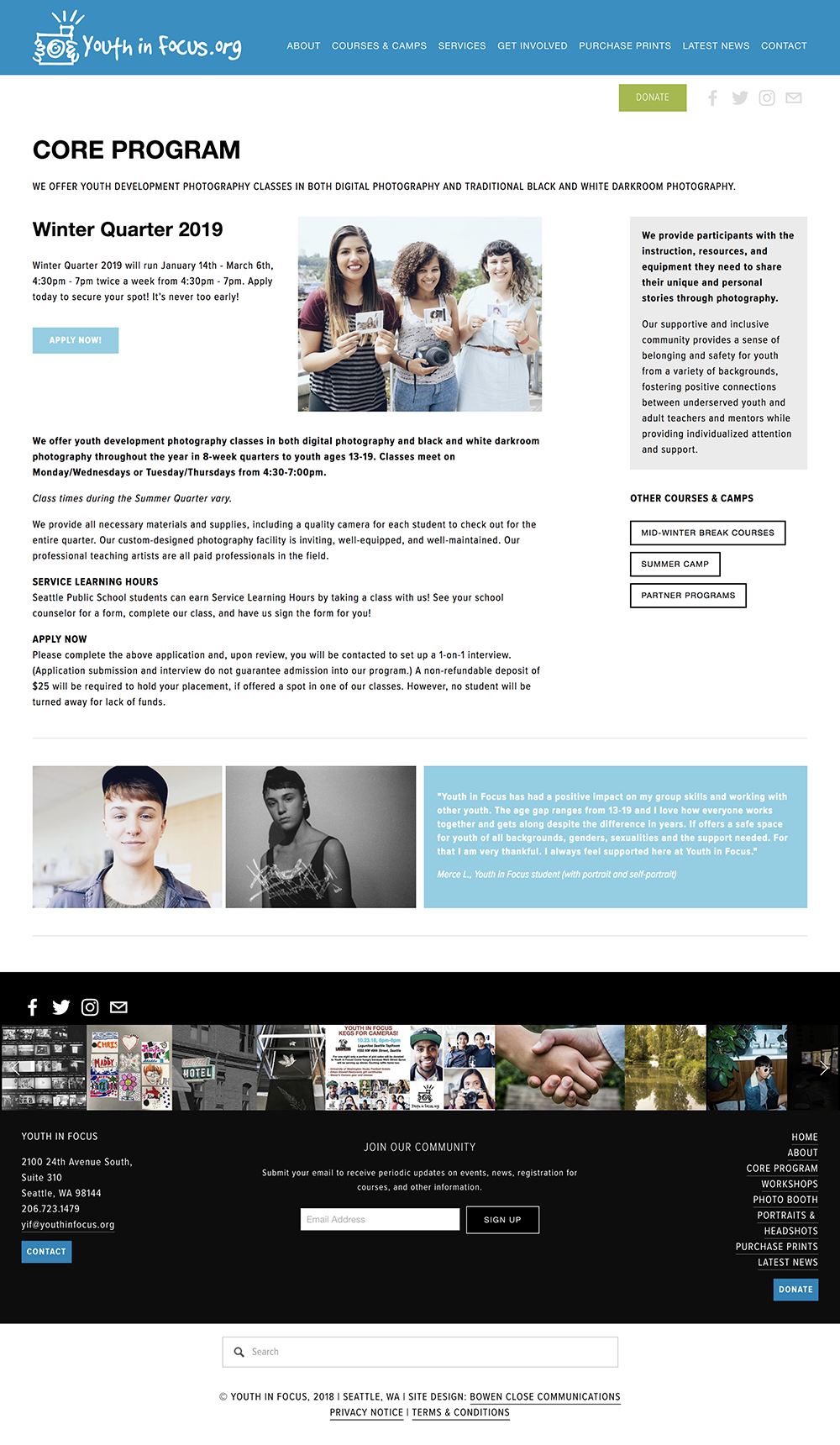 Youth in Focus is a non-profit organization that needed a new, clarified website to house information about the organization, registration for their many programs and services, and portals for the third-party services they use for purchasing prints and accepting donations. I worked with Youth in Focus to clarify their goals and necessary functions for the site (including course applications and registrations). We also discussed how the organization might grow in the future in order to make sure the site will continue to work for them. I assisted the Youth in Focus team by proposing a new structure to the site that made better sense for users and included key elements that visitors would look for when visiting the site (e.g. an About page).
I also worked with Youth in Focus on a variety of design, strategy, and copywriting projects including fundraising materials, email newsletters, a communications calendar, and their 25th Anniversary campaign.
"Bowen was a dream to work with on this project! After the first phone call it felt like she understood our needs and mapped out a seamless and strategic plan to get us there. We loved everything she created and she was a joy to work with!"
Trina Gadsden - Youth in Focus